Driving instructors urgently needed in Gillingham Dorset
Become a driving instructor in Gillingham Dorset with 2nd2None Driving School, and help us to satisfy the incredible demand for driving lessons. In just a few short months you could be earning up to £35 per hour with a company car doing one of the most enjoyable and rewarding jobs on the planet. Be your own boss, work the hours you choose and look forward to going to work each day. The enjoyment from seeing one of your learners pass the driving test can not be surpassed.
Earn up to £40,000 per year after all costs
Become a driving instructor with 2nd2None Driving School and you can potentially earn up to £40,000 per year after all your business and car costs. If you take pride in your job and like helping people to develop new skills this could be the ideal job for you. You need to be over 21, have held a driving license for at least 3 years and have not received more than 5 penalty points on your licence in the last 4 years.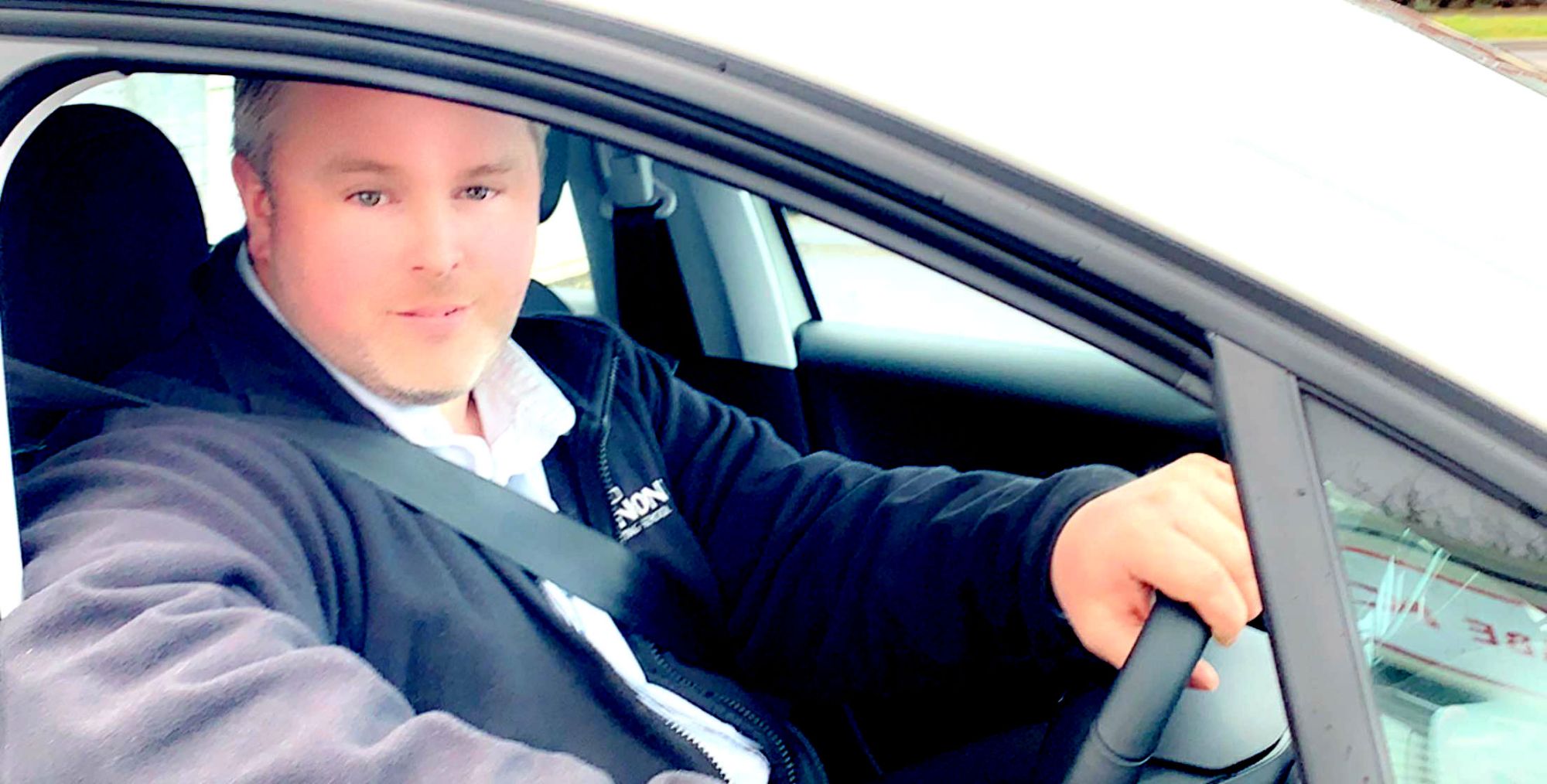 Approved Driving Instructor Training Course
To become a driving instructor in Gillingham Dorset, you will need to purchase and successfully completed our Approved Driving Instructor Training course. You can pay-as-you-go on the course starting with a initial payment of £500 followed by 12 equal payments of £120 or if you are in a hurry to pass you can pay up front in one lump sum depending upon what best suits you. We believe it could be the best investment you will ever make. This fee includes our trainers time for 1-2-1 in car training sessions as well as all your training material.
PAY AS YOU GO OPTION - £45 per hour and does not include any of your training material - These will need to be purchased separately. Minimum 3hr sessions.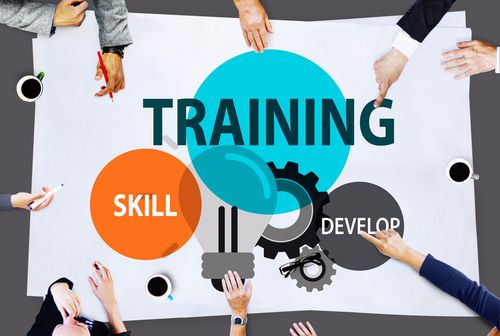 We now have a team of over 40 driving instructors that already have highly successful careers operating their own 2nd2None driving school business and within just a few short months you could be one of them – being your own boss, working the hours you choose, doing a job you really enjoy.
Qualification needed to become a driving instructor
To legally operate as a driving instructor in the UK you are required to pass the DVSA Approved Driving Instructor (ADI) qualifying examination and hence the reason for the above course. The DVSA are the Government body who regulate driving instructors in the UK. But don't worry if you are not academically minded the exams are very practically based. The driving instructor qualification process is in 3 parts:
Part 1 is a PC based multiple choice ADI theory and hazard perception test similar to the current test for learner drivers but you are required to answer 100 questions (not just 50) on a broader set of subjects and you need to score 57 as opposed to 44 on the hazard perception part.
Part 2 is a driving test, again similar to the current test for learner drivers but you are only allowed to make 6 minor faults (not up to 15 as on the L test). After passing Part 2 and completing the necessary training you can start your job as a driving instructor on what is called a Trainee Licence.
Part 3 is an instructional ability test, the examiner will watch you give a driving lesson to a real learner and depending upon what they see will determine if you pass this third and final part of the qualification process.
Earn while you learn on a Trainee Licence
After only a few months you could be operating as a driving instructor in Gillingham Dorset on a Trainee Licence with 2nd2None Driving School. This option is even more important to have following the introduction of the New Part 3 Test at the start of 2018. Only a genuine, well established and reputable driving school like 2nd2None Driving School can be trusted to provide the required on-the-job training you will need to succeed – don't waste money on one of the many phoney driving schools who are just trying to sell you an instructor training course with little chance of success or career prospects thereafter.
You will receive a minimum of 70 hours of one to one in car training with your dedicated instructor trainer with ongoing support from our customer service team based in North Dorset. In most cases, 70 hours of training is more than your average training provider will give you, but we want to make sure you succeed and not just for you to qualify but also to become a great teacher as well.
There is also the opportunity to earn while you learn with our funded trainee licence, so you don't need to delay getting your new career underway. Please ask our customer service team for more details on the trainee licence scheme.
With our driving school you will find that our support doesn't stop once you have qualified as a driving instructor. Our support team will help you become established in your local area and work with you every step of the way to develop your career as a fully qualified driving instructor.
One of the biggest grips driving instructors have is the lack of business support and training they receive from their training provider. This can leave them scratching their heads when it comes to running their business and doing things like accounting.
We provide all our trainees with one to one business training based at our Dorset offices once you have completed your required 40 hours of Part 3 training.
Guaranteed position with our driving school once qualified
There are loads of benefits with joining 2nd2None driving School, our local reputation in Gillingham Dorset is as the name says second to none. As well as being your own boss and having a more active role in the local community, you can choose the working hours that suit your lifestyle and needs. you can plan your weekly lessons around other commitments, such as spending time with your family.
On average most instructors take 6 - 9 months to fully qualify but this can be a lot less as we have seen may times before but of course this will depend on your availability.
Fast Track Training Courses
We may be able to fast track your training down to just a few weeks if required. This means you can be on the road and earning quick time. Please ask our customer support team to see if this option could benefit you.
Employed and Self-employed Instructor Positions
Unlike most driving schools and training providers we are able to provide you both employed and self-employed positions as a driving instructor in Gillingham and the surrounding areas of Dorset. This gives you a unique choice and real job security that you will not find with other training providers.
If you choose to become and employed instructor with us then there is nothing for you to pay for your instructor training. Please ask our customer support team for more details about becoming an employed driving instructor.
Thank you for submitting the contact form.
A Guaranteed Position with our driving school once qualified in Gillingham Dorset.
Options of self-employed and employed positions available.
A Money Back Guarantee of part of your training fee's once you qualify and join the driving school *
I have recently passed my Part 3, the final part of my ADI exam. Steve Steele was my trainer and I cannot recommend him highly enough. He has an affable, easy going nature, but a very professional approach. We swiftly, but thoroughly covered all the PST's. He made sure that I fully understood what was required and gave me useful tips along the way. He took the mystery out of this exam and supported me throughout. He is an excellent trainer. Thank you Steve!
Professional company Great training and looked after very well, good communications and qualified within months of starting. Looking forward to working along side the team.
I chose 2nd2None Driving School for my training as I felt confident after talking to them and reading online reviews that I would achieve my goals.
Hi everyone, my name is James and I am training towards my PDI in the Exeter area. I had previously worked in retail for which I found the hours anti social and the workload stressful. Whilst looking for new employment I was recommended by a friend to try 2nd 2none. After my initial meet and greet with James and Holly I soon realised that this company has it's workforce in mind and strives to keep them informed and happy. Changing a well paid and successful career was a worry but my two trainers; Nigel Paice and Steve Steele are both competent and knowledgeable. The training was laid back, direct and informative. If I can replicate their style in any way I will be well on the way to a great career, I cant thank them enough.
With the help of my trainers Stuart and Steve, I today passed my part 3 qualifying exam and became a fully fledged ADI. My trainers showed absolute professionalism and patients in providing me with a structured and tailored program of training, together we achieved this result. I can not recommend 2nd2None enough, their trainers and the office staff were great. Thank you so much.
Why Did You Choose This Driving School For Your Instructor Training?
The options were vast,and I felt welcomed immediately. I was introduced to the training team, where they clearly set out my training program together with my options of further employment,which provided me with confidence.