We believe in a fair franchise that delivers on what it says, while trying to keep our fee's competitive and maintaining true value for our team members. We expect the highest possible standards for our customers.
2nd2None Driving School was established in 2008 in Bristol and has rapidly grown into the south of Englands most trusted regional driving school - by customers and driving instructors alike.
We currently have a team of 40+ driving instructors, stretching across the south of the UK from Bristol down to the bottom end of Cornwall, and this number is growing all the time.
Here are some of the main reasons we feel we are a great choice for your driving school franchise in Bristol:
NO CHARGE UNTIL YOU HAVE YOUR 6TH PUPIL
As a driving instructor myself, I know how hard those first few weeks can be, whether you are just starting out in this career or simply changing from another driving school, A short break in your costs until you have some money coming in is a big help.
We don't believe in tying you into long restricting contracts. We want you to stay with our driving school because it works for you and us both.
You can use your own Dual controlled car as long as it is insured and in good working order - Or if you like then you can lease a brand new vehicle from us.
FULL VEHICLE GRAPHICS inc, YOUR NAME ON THE DOOR
We will supply and pay for full vehicle graphics to your car to help you stand out from the crowd - You can even have your own personal name on the front doors, so everyone gets to know who you are and not just the driving school.
All our driving lessons are pre-pay at the time of booking. This one simple thing has led to less late cancellations and almost a complete stop to no shows - on average we have calculated that this one thing alone, saves our instructors around £2800 a year each.
WHEN YOU CALL HEAD OFFICE
Unlike some of the bigger driving schools, when you call head office our customer team will know who you are and you will come to know them too - With our driving school, you are part of a valued team and not just another number.
As part of the team, you will have the direct contact numbers for the office team and both Managing Directors - we will be here almost 24 hours a day to answer your questions and help you with anything work related, and we are happy to help you with any of lives other issues that come your way as well if need be.
FREE STANDARDS CHECK TRAINING
All of our team members are entitled to FREE standards check training with a member of our Instructor Training team - This can be 1-2-1 in car training or class room training if you prefer.
We have recently started using the TOTAL DRIVE diary system within our driving school which supersedes our previous online diary system. Having an online diary system allows our team at head office to book customers into your diary and get payment while the customer is still on the phone. The diary system comes with a whole host of features including a pupil app and SMS messages to remind pupils about lessons. It also allows you to record the pupils progress saving you a lot of untidy paperwork to lug around.
We think its important that standards are maintained and as with all walks of life we will all have different strengths and weaknesses, so we offer one CPD training course each year for our franchises ADI's. This can be anything from a First Aid Course, Taxi Training Course, Train The Trainer Courses or Business Development Training that are available through ourselves and external sources.
Possibly one of the most important aspects of any driving school franchise, pupil supply. We don't have any limits on the amount of new pupils we send your way. All will be booked and confirmed paid up customers, booked directly into your diary in your available working space.
We feel lesson prices should be at the higher end of the scale when we are aiming to deliver a great customer learning experience. We feel it gives our team greater enthusiasm to deliver greater results to their customers and in return generate an amazing reputation for high standards and quality.
We do set our lesson prices high but as always we are open for discussion form you on this subject, we work as a team but if you feel you can charge more for your lessons then please let us know - Current Lesson Price for Bristol is £30ph but sold as 2hr lessons.
MARKETING TO OUR POTENTIAL CUSTOMERS
We use varying methods of advertising to attract new customers to our driving school, be it through social media, Google Adwords, natural website listings (currently page 1 on Google for driving lessons Bristol), on car graphics, local radio ads, community magazines or in person at one of our local fetes and shows. We have the experience of running a successful driving school over the past 11 years and we have an experienced marketing team to make sure you remain busy in both good and bad times. Even if the sun ever stops shining on the driving instructor industry, we will still be fighting your corner to bring in the pupils to make sure are team are amongst the busiest school out there.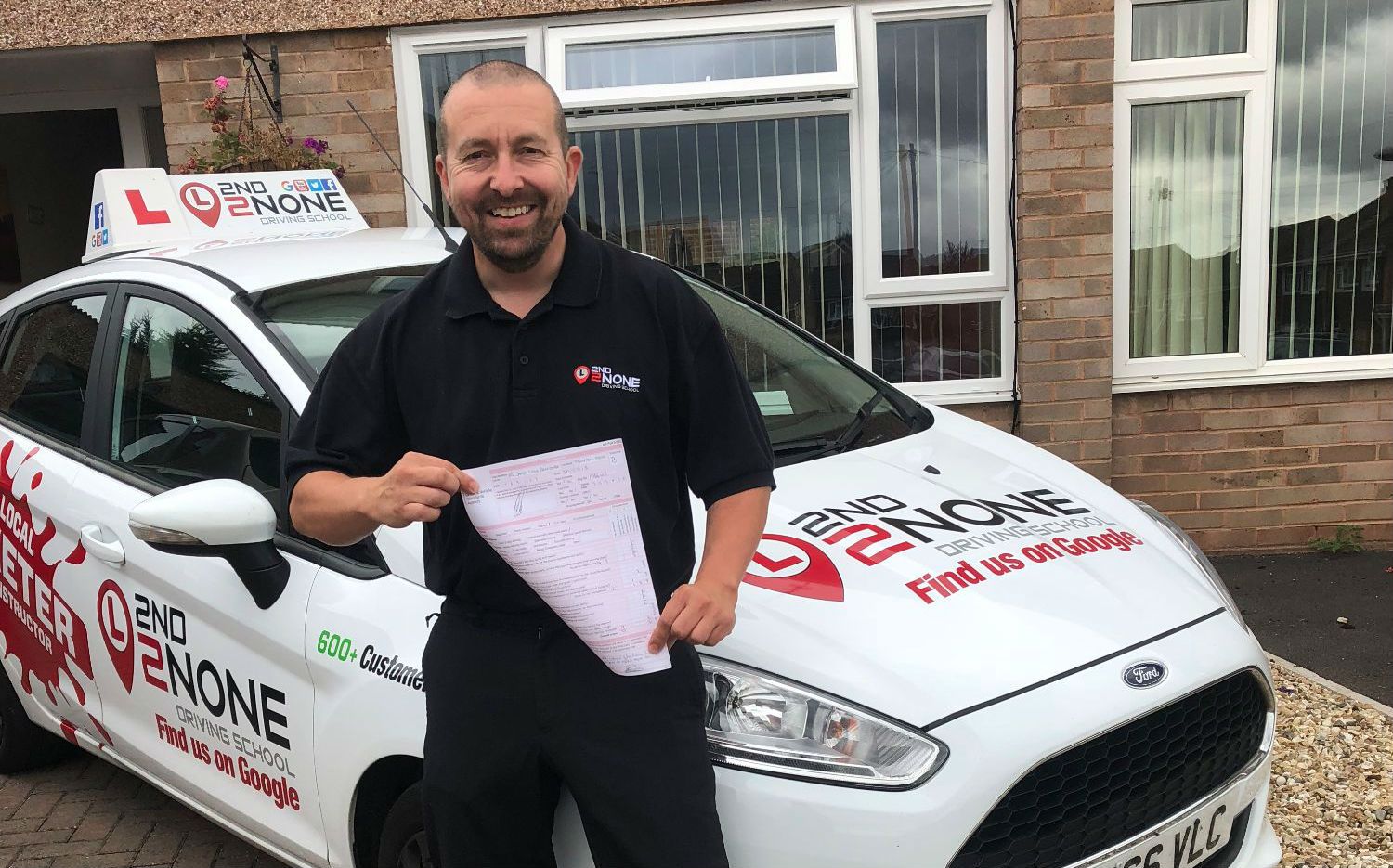 Option 1
Weekly Franchise
Please remember this is more than just a pupil referral service so our franchise fee might seem higher than some but we believe in value for your money and our goal as a company is to always deliver great value for money services to both our instructors and pupils alike.
When you see what we have to offer we are sure you will agree that our franchise fee, reflects the level of service, support and commitment you have with this driving school.
PDI's get your Trainee Licence Sponsorship plus your additional 20 hours Part 3 and Standards Check Training for FREE, with this option when you sign up for a minimum 6 months. DVSA PDI Licence Fee not included.
The weekly fee for everything above is just
£95 per week with out car graphics
Just £80.00 with car graphics, supplied and paid for by us.
Please be aware car hire will be extra on top of this, (Typical Example, Brand New 208 1.5 Diesel on 60,000 mile 2 year contract, from £95 per week) please contact us for the latest car hire rates.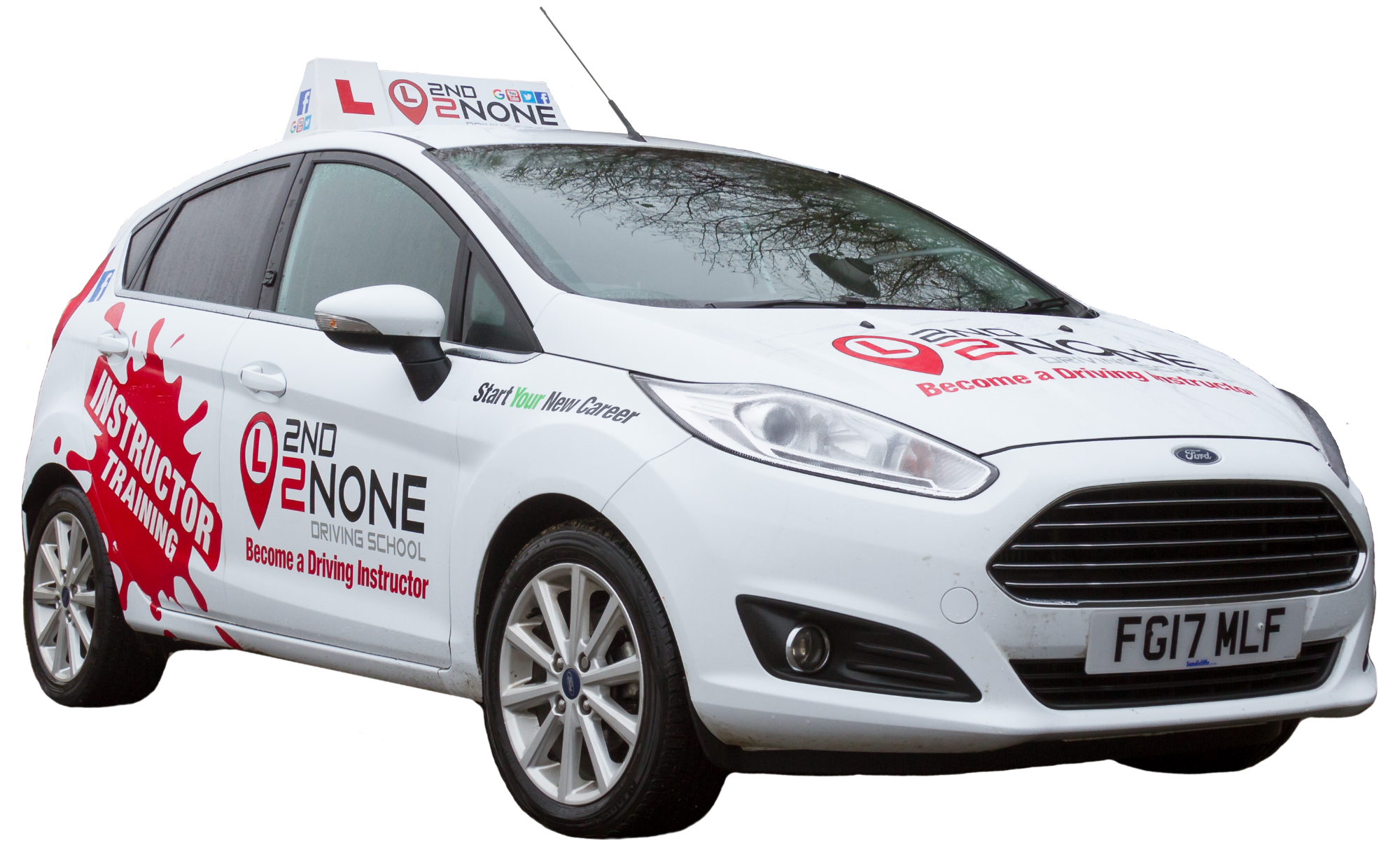 Option 2
This option is for our One Week Intensive Driving Course Instructors.
You basically become a franchised member of the team with all the benefits included.
But the best thing about our intensive franchise is there is no weekly fee.
As an intensive instructor you will get paid a rate of between £25-£28 per hour depending on which course and what area the the pupil lives. Plus it will normally be for 6 hours per day. But you pay No Franchise Fee's
Your working hours will be based on Monday to Friday 9am to 4pm with two 30min breaks.
Your coverage area is negotiable but the larger an area you are willing to cover the better and after all once you pick the pupil up you will remain with that one pupil for the rest of that day.
No last minute cancellations, because deposits are taken upon booking and the full course fee's are payable directly to the driving school 10 full working days before the course is set to start. It is therefore extremely unlikely that the pupil will cancel the course.
Another plus, because there is often a wait for driving tests the courses we book for you are booked a month or so in advance, maybe 2 months in the summer months, so you can easily plan ahead knowing that you have a full diary of work in front of you.
We are able to supply you with a driving tuition vehicle if required for a competitive weekly fee with the choice of either Diesel or Petrol models available to order.
Have a read below to see what some of our existing driving instructors have to say about our franchise and how we run things.
Any of our instructor team members will be happy to speak to you if you have any doubts.
Before joining 2nd2None, I had looked at many other local and National driving schools and met several of them and found them lacking. After meeting James Orgar just once and listening to his pragmatic approach and the flexible franchise options he was offering instructors, I was sold.
He still instructs. He is out there experiencing the problems that we face on a day to day basis and has devised the various solutions to support and provide the backing that is needed and he is a nice guy as well! My main issues were a long, expensive tie-in contract and the lack of good sales/marketing. At 2nd2None they have these both covered.
The variety of franchise deals with tiny tie-in periods, would appeal to almost every instructor. The marketing is diverse and well targeted, including the use of social media. I was frankly over whelmed initially with the number of quality students that I was given and on many occasions since then, have actually had to ask the office to stop sending me new ones. The team in the office is well run, supportive, responsive and friendly. At 2nd2None they really do deliver. I have absolutely no plans to move, I'm happy.
I have been a driving instructor and driving instructor trainer since 1986 and I have been a independent instructor and a franchised instructor with other driving schools. Joining the 2nd2none franchise has been one of the best things that I've done with regards to feeling part of a team and the support you get with developing the business and the supply of pupils is very good and generally keeps me busy with a full diary.
The main thing is that they want the instructors to feel that they want to stay, to say I am more than content.
I have been a driving instructor since May 2001. After a short period with a BSM franchise I worked as an independent instructor.
I joined James at 2nd2none in Sept 2013. There are several benefits of the franchise, being part of a team sharing ideas, on-going CPD and an online diary. 2nd2none also run the very popular u17s driving events. However the main benefit is the marketing which keeps us all busy.
The only problem at the moment is fitting all of the pupils into my diary.
Having moved back to the south west in the summer of 2014 I was looking for a driving school to join as its hard for an independent to start fresh. I enquired to a few big national companies who promised pupils, low cost start up franchised fees and full back up including marketing. Having decided to go with one of these a few months in there was a lack of pupils and definitely a lack of marketing / back up.
It was then that I contacted James Orgar at 2nd2none who straight away promised me that if I joined he would get me a full diary, deal with marketing and offer on going support with standard checks, fleet training and CPD and help from an ORDIT trained instructor.
It didn't take long to think about this so the car was returned franchise terminated and I joined 2nd2none. From my first meeting with James I relished the thought of working for a company that was not only big into marketing but puts customer service at the top of the list and treats all pupils as potential walking adverts, within 2 weeks of joining I had a full diary (in fact I told james not to give me any more until I had sorted and organise the pupil's I had) the car was decorated in the 2nd2none graphics and the back up from James is (excuse the pun) 2nd2none, far better than the big national companies who promise everything then flood the area you work in with more instructors just to get more franchise fees and think of pupils as numbers instead of people.
Joining 2nd2none was looking back a no brainer, the franchise fee is realistic so it means more money in my pocket, I know that with the marketing, 2nd2none reputation, reviews and recommendations from passed pupil's, work is only limited to how many hours I can put in.Best decision I ever made"