Driving School Franchise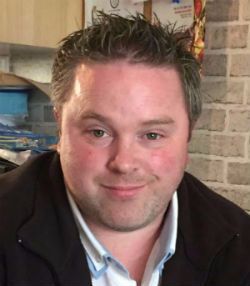 My name is James Orgar I have been a qualified driving instructor since 2008 and I help run a successful friendly driving school franchise of 25 instructors teaching over 800 pupils how to drive each week with our carefully chosen team of driving instructors.
One of the biggest things Iv'e noticed over the years in this job is the amount of driving instructors that have had bad experiences with driving school franchises and this makes it very difficult for us to convince them that we are different.
What does make us different to most other franchises is that I am still an active driving instructor that still goes out on the road doing the job and dealing with customers all be it on a part-time basis and I feel this keeps me up to date with whats going on and what effects other members of my team. Because of this I am able to have a better understanding of ADI's needs and am able to help them when its needed.
I also take a view that I am here to help other instructors and I want to create a driving school where everyone is part of the team and gets a say in how things are done. I want this to be a driving school that you love to work with and a driving school franchise that you want to remain with throughout your career as a driving instructor.
I am also always for raising prices and earning our driving instructors more for their hard work and skills and we work with our team of instructors on these kind of decisions. Higher lesson prices are only achievable by delivering the best standards of driving tuition and customer service possible and in this department we all work as a team and offer full support for any of our team that requires it.
Another thing that helps our driving school create the image of excellence and higher than average prices is our well designed vehicle graphics. If your self-employed then you don't have to have our car livery but we highly recommend it, we also include your personal name on the door and the best bit we will cover the cost in full.
As a driving school we cover a large part of the Southwest of the UK. From Wooton-under-Edge just north of Bristol down to Falmouth in Cornwall and across as far as Slough in Berkshire with our head office and training centre based in Shaftesbury Dorset.
Our aim is to deliver top quality driving tuition to our customers with only the very best customer service while also getting the top prices for our team of instructors, Our current highest hourly rate depending on area is £32.00 per hour with some discounts for block bookings and we are always reviewing our pricing to keep us near the top of the best possible hourly income for each area we cover.
We also run 3 very popular under 17's driving venues 1 in Dorset, 1 in Somerset and another 1 in Cornwall which brings to us around 50-60 new under 17's pupils each month. These events have also allowed us to offer a driving experiences to members of Dorset Blind Association on several occasions which is a great charity we are glad to help support in this way.
We also organise and regularly run Continued Professional Development days or otherwise known as CPD for driving instructors across the Southwest of the UK and have held several on the standards check. This in turn has helped me achieve my grade A with a 47/51 score which I am quite proud of, especially because before I took my last Standards Check I was considering changing jobs I was that worried about it.
As a driving school we also have experienced ADI trainers on staff to train new PDI's and also to help our current team with their Standards Checks or any other aspect of teaching either in groups or on a one to one basis as and when needed. And as always myself or Holly our office manager and Director is always on hand to help any member of our team in other business related areas.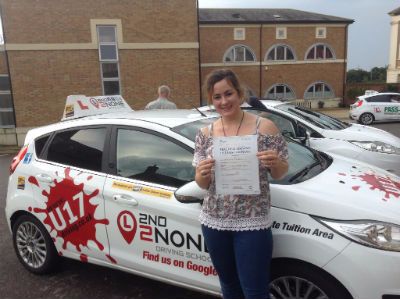 Since 2008 the driving school has grown from just myself delivering driving lessons in parts of Bristol to now a team of 25 driving instructors delivering driving lessons to around 800 customers each week and 3 admin staff that take care of our team and our customers. The driving school now covers a huge area from Bristol to the far reaches of Cornwall and Berkshire and we are still growing with several new trainee driving instructors taking their training with us each year.
The biggest reason for our success is our high quality of customer service and the standard or our driving tuition delivered to the customer. As such we have become very selective about the driving instructors we let join our team as we have an amazing reputation to uphold and I am afraid that not all driving instructors will make the grade we require.
Something I am also very proud of is our customer reviews, we now stand at over 600 customer reviews and they are growing almost every week as more and more customers pass their driving test with a member of our instructor team.
The driving school is also a paid up member of the DIA, FSB and our local Chamber of Commerce.
So what is it we are looking for?
We will require all instructors wishing to join the team to come and have a meeting with one of our directors or management team, this can either be at our Head Office in Shaftesbury or we can arrange to come to you.
We only want the very best to join our team and to help maintain our great reputation we do not take on every driving instructor that applies to join our driving school. We are looking for individuals that can communicate well and have a good understanding of customer service as well as teaching skills. Customer service is what drives us to make our driving school the most popular choice in any area of operation.
Full training will be provided at our introductory business day when you join us as a franchisee.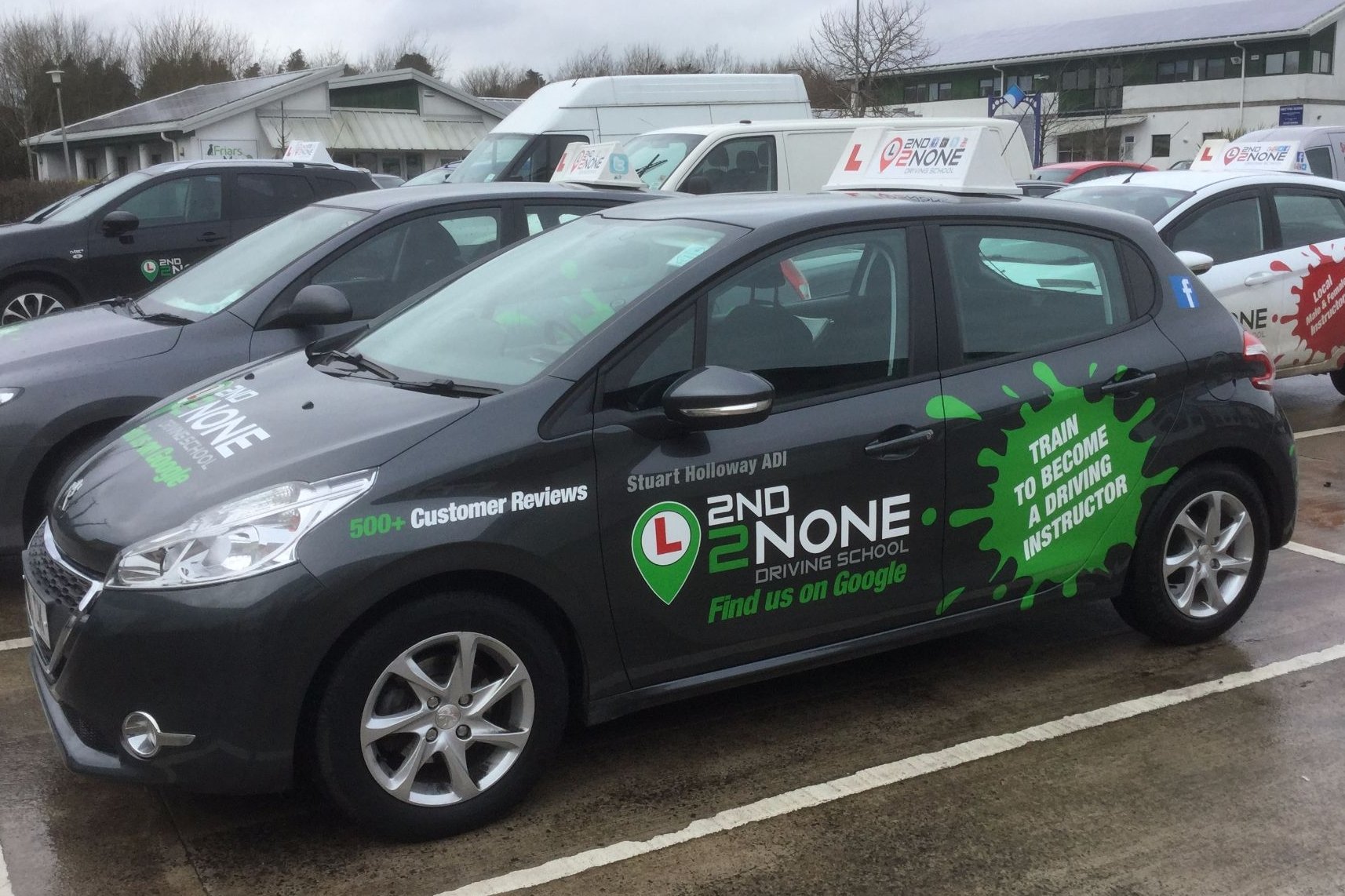 Dual Control Car Hire
As part of our franchise we can supply you with a dual control car for an additional weekly fee including insurance.
This will require a small deposit but no credit checks are needed. Price on application.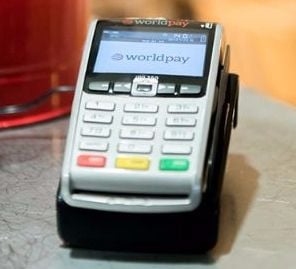 Our Booking Policy
All customers are required to pay over the phone upon booking their driving lessons. This has led to a huge reduction of newbie no shows. Our sales teams also actively sale block booking to customers, again reducing the risk of no shows once they have started their driving lessons with you.
All of this results in a increase to your income by reducing lost teaching time due to no shows. Our driving school also runs a strict 24 hour cancellation policy and each instructor is issued with terms and conditions to be signed by the customer upon their first driving lesson with you to also enforce our cancellation policy.
Helping You Reduce Your Wasted Time and Travelling Miles Each Week
We actively encourage all pupils to have two hour driving lessons and we actively promote the benefits of two hour lessons to everyone that calls us looking for driving lessons. As well as helping the pupils learn faster it also reduces costs for you the instructor because if you have 3-4 pupils each day all doing 2 hour lessons then you will reduce not only your travelling time between 6-7 one hour lessons but you will also save on the fuel and mileage as well.
Its a win, win situation for both you and the customer and this forms a massive part of our advertising campaigns to new customers.
All your Customer get FREE Access to our Theory Test Pro account
Theory Test Pro is a great marketing tool that allows your pupils to access all of the DVSA theory questions and Hazard Awareness videos online for home study.
This is made available to all your pupils whether supplied by us or self sourced.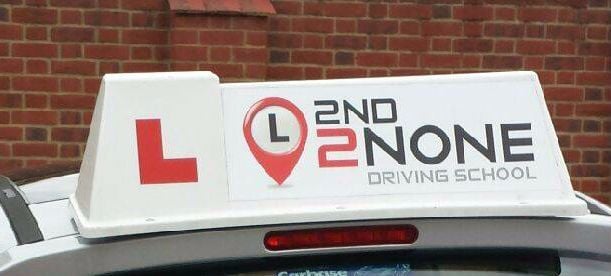 Maximise Your Exposure
We will supply you with our company headboard and full vehicle custom graphics containing our flash logo design and your own personal name on the door of your car if you wish.
This will help you promote yourself as well as the driving school and help the customer see a professional image which makes you standout above your competition.
We require pupil pass pictures and reviews for our massive social media campaigns and your name as the instructor will always be present alongside your pass pictures and reviews to give you as well as the school the maximum exposure for your own successes.
We do require a £50 bond for the headboard that is refundable upon its return and we can take this out of your first customer booking if you prefer.
You can supply your own suitable headboard if you wish and we can apply the business logo to it.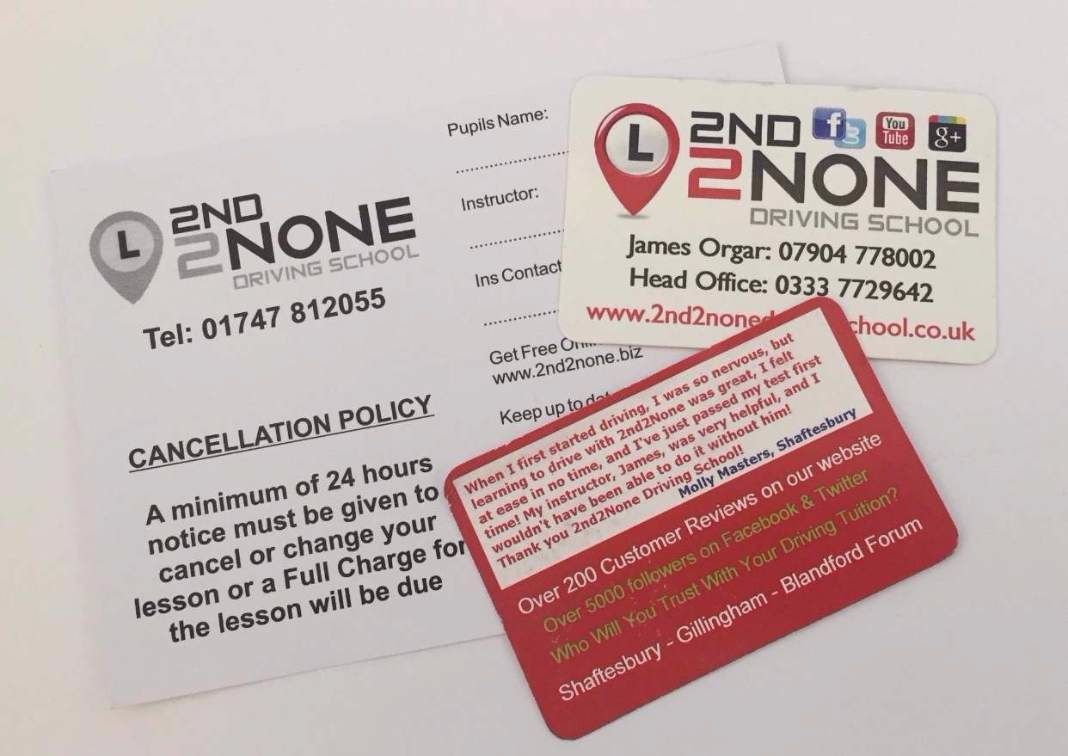 As Standard
We will supply you with your own personalised business cards and other essential stationary to help you with the running of your business.
We will also supply you with a company branded uniform to help reinforce your professional image
As part of your franchise you will also receive an in depth instructor manual of how everything within the franchise works and how you can make the most of the franchise to help you with your career.
Terms & Conditions for your pupils
We provide you with our own set of terms and conditions for you and your pupils to sign to help you reduce no shows and last minute cancellations.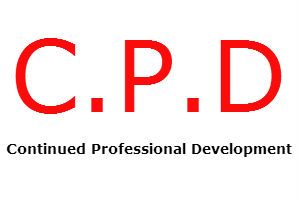 Continued Training and Opportunities
We feel to maintain a high standard of customer service and driving tuition that all of our team members should under go at least one CPD course per year. As part of your franchise you will be invited to attend regular CPD courses, these courses might be done both internally at our head office or by an external provider and can include:
Fleet Qualification

B-Tech Assessor

Diploma in Driving Instruction

Customer Service Course

Train the Trainer Courses

ORDIT Training

Rospa Gold

Cardington Grade A

Standards Check Training

B+E Towing Training
The cost of these courses can easily run into the thousands and they are designed to help give you new training skills or career opportunities and help maintain standards.
And the best bit is they will be included as part of your franchise.
New for 2017 as part of our full franchise
Now included as part of our full-time franchise is your yearly self-employed accounts.
As part of your franchise we take care of all your accounting worries using our company registered accountants.
This can save you hundreds of pounds in accounting fee's each year and its one less thing for you to worry about.
FREE DIA Plus Membership
Membership includes £15 million of professional indemnity and public liability insurance.
Income Protection Insurance
Legal advice for all situations
Free monthly webinars
Plus many other benefits.
FREE loan of dual controlled car
If you suffer a breakdown and your car is of the road, we will provide you a replacement dual control car for free for the first 24hrs giving you time to get your own training vehicle repaired. If you need our vehicle longer then its just £45 a day there after until your car is repaired.
The hire car can be collected from our head office in Dorset, or delivery can be arranged for a small fee.
New for 2018
Regional go to managers
We have discovered that as we have grown it has become increasingly difficult to maintain our high quality of service to our franchisees that are increasingly further away from our base of operation. Because of this we have started setting up local regional ADI's to manage their own local team of driving instructors.
We choose carefully our go to managers, they not only have to be an ADI but also have to prove to us their competence and ability in their local area.
We also require that our local managers are able ADI/PDI Trainers and are able to offer extra training where needed including standard check training.
We are always still on hand to help any member of our team whenever needed but now they also will have a local point of contact as well.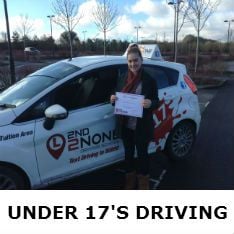 Under 17's Opportunities
We run 3 very successful monthly Under 17's Driving Venues at Henstridge, Dorset - Perranporth Cornwall and The Royal Bath & West Showground in Somerset.
These events are great and give you something different to do than just teaching your regular learner pupils.
You will be paid for your time directly by the driving school.
They are also a great source of new pupils as most will come again and again and get to know you, so as soon as they turn 17 they are on the phone asking for you to be their driving instructor.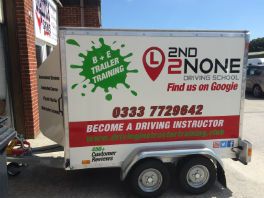 B+E Towing Lessons
We offer B+E Trailer Courses to most of the areas we currently cover and we are often in need of extra bodies trained in carrying out these courses.
We also offer the training required for these courses in house as part of your franchise.
We supply the towing vehicle and trailer plus your fuel and then pay you directly for the courses.
Intensive Courses
As well as weekly driving lessons there maybe opportunities for you to do our intensive driving courses.
Our intensive driving courses have proved very popular and seem to remain in great demand across our vast coverage area.
Class Room Training
Because we have classroom and conference facilities at our head office there may be opportunities for you to run your own theory and other classes.
Future Opportunities We Hope To Offer Are:
7.5t Training

Large Goods Training

Minibus Assessments and Training

Driver CPC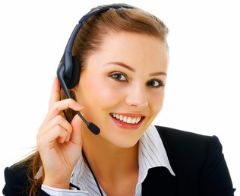 We have a manned office with qualified customer service staff and ADI's waiting to take all your customer calls.
Last year they managed to generate over 2500 new customer bookings with a value of approximately £570,000 and that is increasing year on year.
Our offices are open between 9:00 am & 6:00 pm five days a week with voicemail and social media contact available at all other times. Our systems are designed to handle several calls at once using several opporators at a time
We use online live diaries that you can access and control from your mobile, tablet or PC. This allows our customer team to secure any new customer bookings and take upfront payments while you are busy working which saves you both time and lost revenue because of customers going elsewhere. We do not simply refer new customers to you and leave it up to you to contact them like many other driving schools do.
There are no additional charges for this service or any other pupils that are booked in with you.
Our team are very good at what they do and they will not book your customers miles apart on the same day and will do all they can to keep you local to your next customer in your chosen areas of work.
We are able to take card payments for you and we absorb the fee's and pay the funds directly into your bank account as soon as they clear.
We also help you anytime with any problems you have and are able to book your pupils in for you and book their theory and practical driving tests.
All calls are recorded and we even have a back up call centre to take any calls if our lines are busy.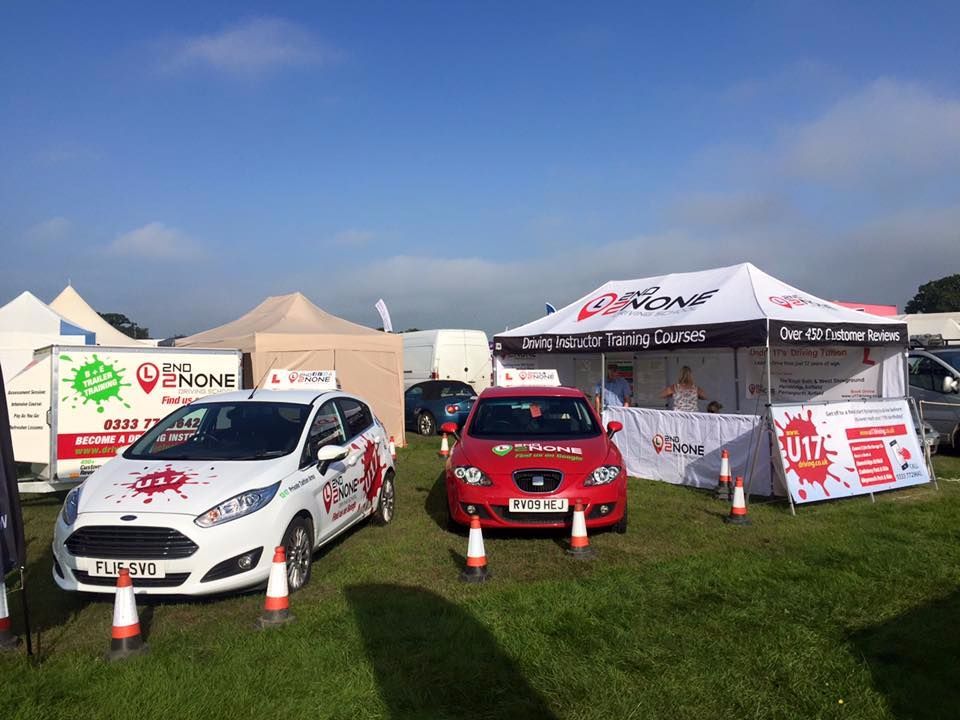 Where the bigger national driving schools fail we flourish
We run the driving school as a team and as a team of ADI's we have access to a much bigger advertising budget than any independent instructors or smaller driving schools.
We often use several forms of social media and Google adwords as well as our natural listings to bring new customers to our instructors.
We love to attend local advertising functions like schools, colleges and major shows to create a local presence in your area. We feel that its one of the most crucial things that we can do for you to generate long lasting work.
We are more than happy to hold these events at your request to help you get your name out there.
We are always open to new ways of advertising and in the past have used newspapers and radio to get some of our new instructors started.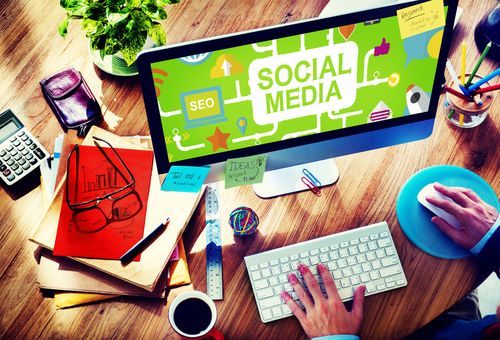 How We Keep You Busy
We have an amazing website that has over 4000 visitors a month with a conversion rate of 5.22% which works out on average 200 calls per month plus 11 emails just from this one website.
5.22% might sound like much but your average website in the UK has just a 1% conversion rate, so 5.22% is pretty good and we are always working on making this higher
As well as our website which ranks well in Google and other search engines often on page one for many keywords, we have a large social media presence using several platforms.
We get on average 20 - 30 messages a month from our social media pages and have a following of over 10,000 followers online, 7300 of these are on just one of our social pages.
Each instructor in the team is also able to have their very own profile page on our website and we can even create a website and landing page just for their area.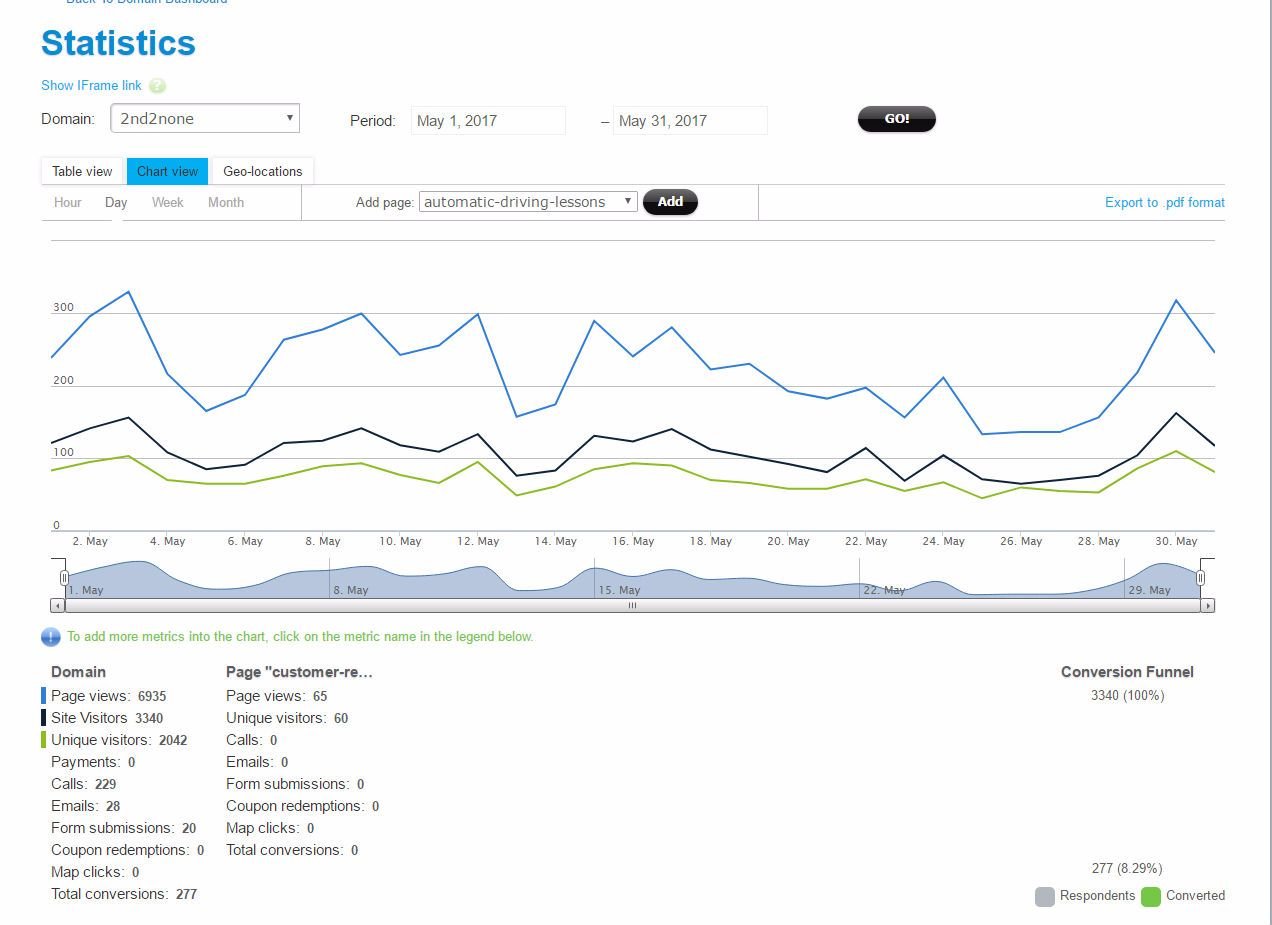 Here is a screen shot of the statistics from our main mobile website. As you can see we attracted over 2042 unique page visitors in May 2017 alone. And we have a conversion rate of 8.29%, which works out at 277 new customers contacting us for lessons. That's an extremely good conversion rate compared to most websites that achieve a 1% conversion rate.
And currently all of our instructors are full and the majority of these customers would of been turned away or added to our waiting lists.
If you had joined us last month, then right now these customers could now be doing their driving lessons with you.
This snapshot isn't unique and is a regular occurrence month after month, so you can see we have the work to keep you busy and earning a living.
And this is just one of the many ways we generate new customers for you each month.
Added Bonus
As a loyalty bonus, after you have been with the driving school for at least one whole year. We will pay for your next Green Badge renewal saving you the worry and expense of finding the money for this necessary document allowing you to continue in our line of work.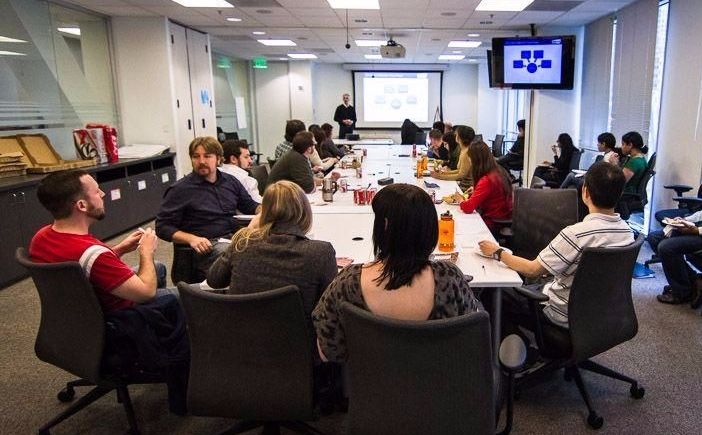 Working As A Team
We actively encourage our team members to suggest new and better ways of either teaching a subject or in the actual running of the driving school.
Without you we are nothing and we appreciate your views on how things are done.
We hold quarterly team meeting at our head quarters in Dorset for such feed back and if you are too far to join in at such meetings you can join us via Skype direct to our meeting room.
As well as these quarterly meetings our management team are always available by visiting our head office or via telephone if at anytime you need help or advice or maybe you just want to let off some steam.
We are here to help in any way we can.
So what does this franchise actually cost each week?
Click on the link below to find out more and we may even be able to offer you full-time employment.