Why Choose Us
Why choose us for your driving instructor training
With so many instructor training providers out there, why should you consider us. What makes us different and how do we do things differently to the majority of training providers out there.
1. We are real, When you call our customer support team to show an interest in becoming a driving instructor you will be talking to a real person, normally an actual ADI and not a sales rep with a script telling you how wonderful life will be and how much money you are going to be making. Although the income isn't bad.
2. We do not specialise in instructor training. What I mean by that is we are ourselves driving instructors, our main business is learner drivers and delivering the very best customer experience with our team members. Of course we have experienced instructor trainers that will guide you through the training process and teach you all you need to know to qualify, but we only recruit new trainees and instructors when we have a demand for them from our customer base of learner drivers.
3. You will find that we do not care about the money, thats right you read that correctly. I mean we all have to earn a living from what we do and for training with our team there will of course be a fee to pay. But what I am getting at is that the money is not our motivation, we do this job because we care, because we enjoy it, and also because we want to help you achieve your dream of becoming a qualified driving instructor, just as we want to see our learner drivers pass their driving test, find their freedom and independence.
4. This driving school started off as one man, one man with a vision of delivering unrivalled customer service and second to none driving instruction to its pupils. James is still a practicing driving instructor now and splits his time between managing the business and regular local pupils. We are now a medium sized regional driving school but we still work by these rules. If you are selected to join our team here then we expect very high standards and you can expect very high standards from us in return, both with your training and ongoing once you qualify.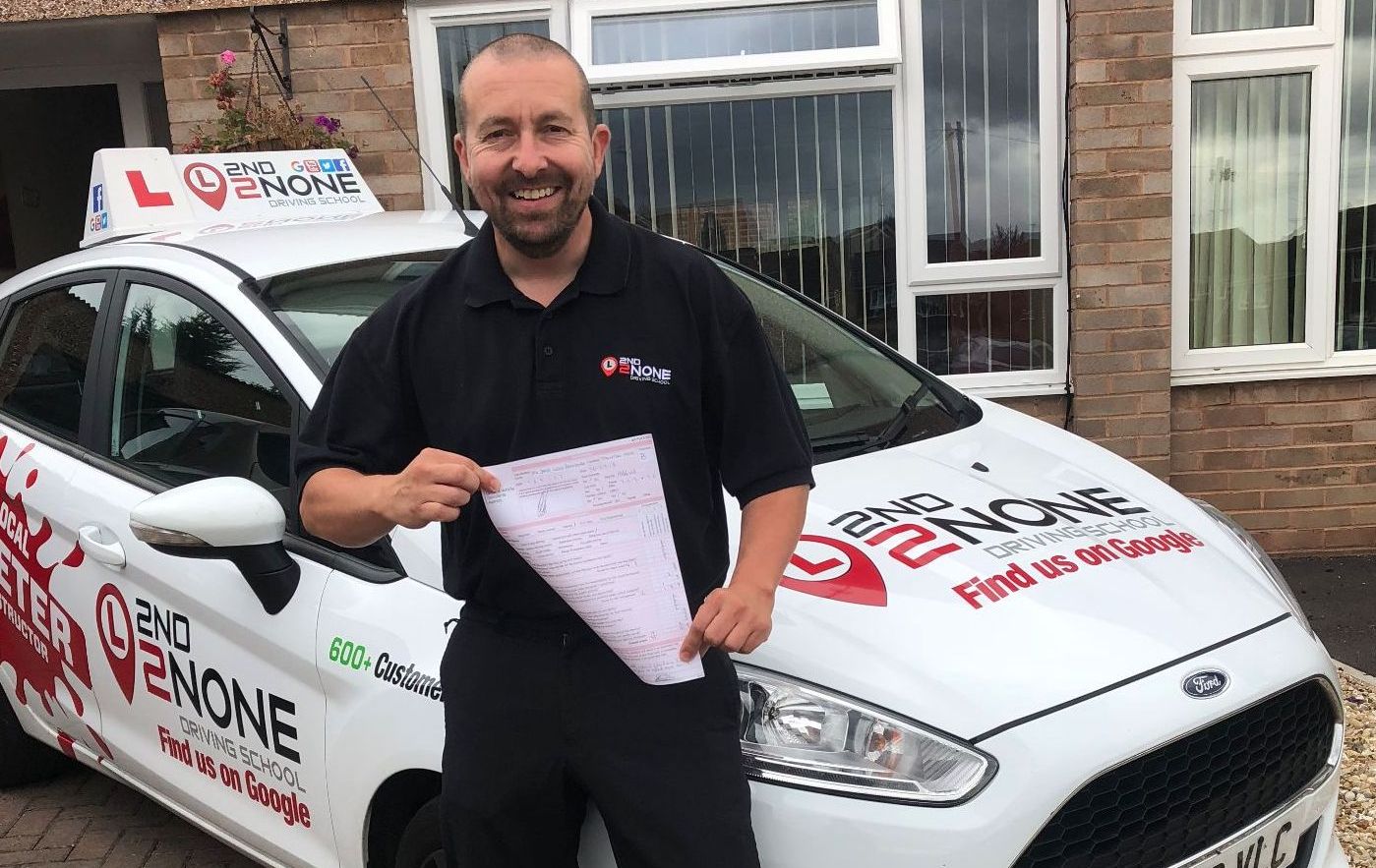 Hi James and all at 2nd2none,
I am delighted to inform everyone that today I passed my Part 3 in the Taunton DTC. I am so thankful to James Orgar and Steven Steele who have both had input into my training.
Always at the end of the phone or coming down to Exeter to help with my training. Steve my mentor has been fantastic, patient and informative, nothing has been too much trouble.Apart from being on the end of the phone at any time, training has consisted of mainly role play between myself and Steve. He has a knack for acting and really helps push you to learn the techniques needed to cope going solo.
2nd2none has been like a family to me, just the other day James put a lot of time and effort into a Standards Check Training day. This definitely helped me to pass today. Unlike some of the stories I have heard from other local instructors, 2nd2none really puts their instructors first and are'nt there just to fill their own pockets!
Many thanks again to all who have had a part in my pass today, I look forward to working with you all further into the future.Kind
Regards
Jim
A 1st attempt pass as well